FED RAISES RATES, HOW WILL COMMERCIAL REAL ESTATE LENDING BE IMPACTED? * *DON'T JUST WATCH THE RATES, WARNS COMMLOAN'S CEO BUT FOCUS ON WHERE THE ECONOMY IS HEADING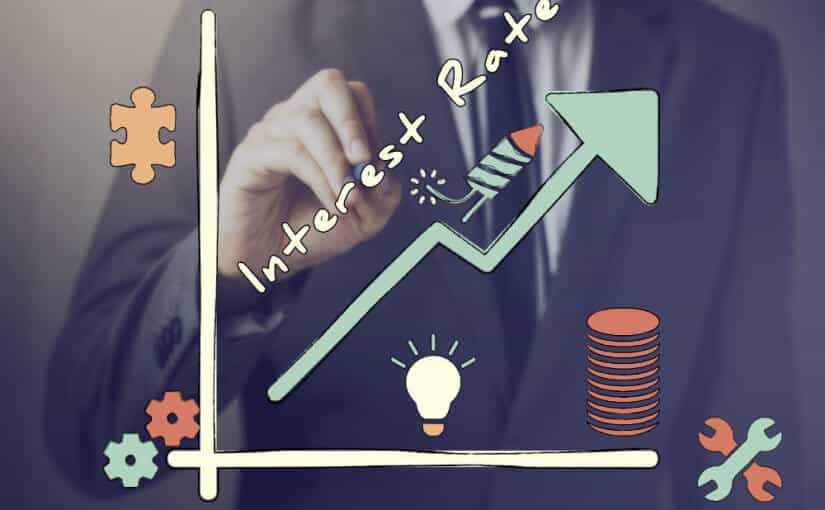 The March 16th Wall Street Journal's cover story focused on the Federal Reserve's announcement on raising short-term interest rates and the prospect of lifting them even further through this year, moving the central bank into a new, more aggressive phase of draining easy money from the financial system as the economy improves. This is not the first time that the interest rates were raised since the 2008 financial crisis.
Economists talk a lot about the impact this will have on markets, but how will it play out in commercial real estate lending?
The Fed's decision can affect the cost of housing, cars, student loans and even the interest on credit cards — though not all necessarily right away. And when the Fed raises rates, all sorts of other expenses eventually tick up.
Because the rate has been close to zero since 2008, as part of the Fed's strategy to bring the nation out of a recession, there's hardly anywhere for it to go but up. As the economy improves and President Trump's proposed regulation goes into effect, economists expect rates to rise steadily over a period of years.
Although the Fed's forecasted rates look aggressive, the base rate is still at an extremely low level and won't necessarily filter through to mortgage rates. If we continue to see volatility in equity markets and commodities, we may actually see a flight-to-quality effect in commercial real estate. But since the overall initial interest rate increase was smaller than estimated, a knee-jerk reaction from investors in the short term is unlikely.
In fact, CommLoan has been noticing an uptick in demand, as the recent announcement is creating a greater need for refinancing options.
This is particularly true for the myriad of debt coming due throughout this year, and expectations of a record high volume of refinancing and recapitalization activity.
On the investment side, there is still a lot of money in the game for acquisition, and lenders will compete to capture their share of the market.
JP Morgan analyst was recently quoted saying: Fears that upcoming rate hikes will be detrimental to commercial real estate are unwarranted. People all too frequently focus on interest rates, but frankly, they're artificial. Rates are important to watch, but it's far more important to understand the health of the economy. A deeper look at the economic environment, and what's driving the Fed to raise rates, are positives for commercial real estate investors and owners.
Mitch Ginsberg, founder and CEO of CommLoan agrees with the above. "The health of the economy and consumer confidence influences commercial real estate to the greatest extent. When rates go up either cap rates and/or prices will adjust accordingly," he added.
CommLoan offers unprecedented access to capital through its revolutionary online lending platform. For more information visit CommLoan.com