Predicting Success In Commercial Real Estate Investing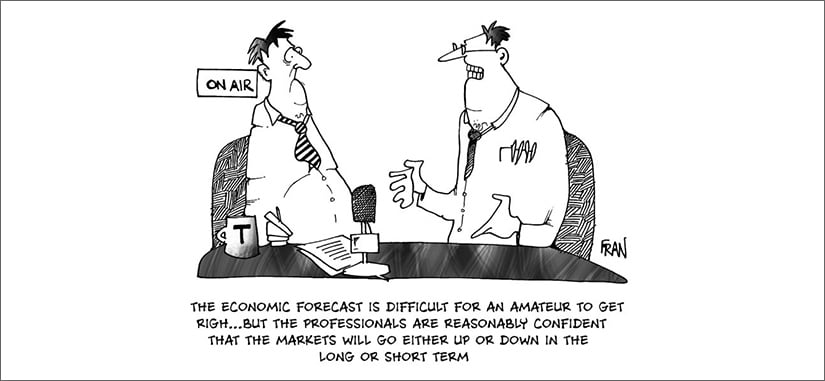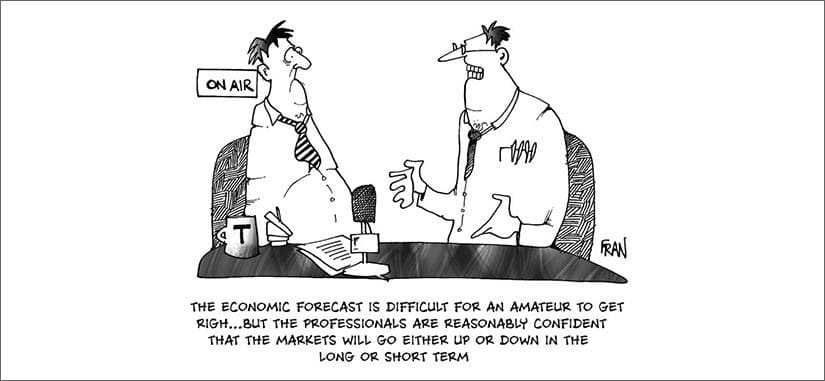 I'm not a fan of predictions, forecasts, outlooks, and other "expert" opinions. No offense to the experts, who are often very well credentialed, experienced, educated and respected. That's not to say that these types of articles do not offer any insights or value, they often certainly do. It has been my general observation that they often are good at referencing known history and developing a basis for projecting the next set of events. This would be a relatively simple and potentially wonky exercise except that they often give it some spin or angle because it would otherwise be a boring statistical analysis. Those other reasons for spin might be political, meant to draw clicks or followers, or controversial with hopes of going viral. The problem lies in the unknown, of course. Being wrong also doesn't fare well on the authors authority, so many take the safe route and state the obvious, preserving their reputation.
As a commercial real estate investor, a wide variety of key factors must be considered in order to assess your risks and opportunities prior to acquiring a new property, improving an existing property, raising equity, doing a cash-out refinance, or structuring your debt. After location, the local economy is typically the next major factor that will influence your investment decision. After looking at known historical statistics, you'll typically want to invest in growth markets. Employment from a new plant or a company moving their corporate headquarters to or from a location are examples of key investment factors. You'll also want to know where we are in "the cycle". This is an often-used term referring to economic patterns that repeat themselves in approximate intervals.
As 2019 was coming to a close, in my network of investors, developers, owners and managers, there seemed to be significant optimism heading towards 2020. In virtually every metric, the US was in better statistical economic condition when compared to any other time in recorded history. That tends to place experts in a good position – because what goes up, must come down. Let's go back and review just a few expert predictions, to try and understand the methodology, and see if there might have been some alternate motivations.
Jan 15, 2016, CNBC, "A recession worse than 2008 is coming". Did that headline get your attention? Key factors are stock market volatility, Chinese economy, equities and real estate values not being sustainable and massive debt since 2007 to the federal government and businesses. Interesting quote, "Indeed, the unscrupulous individuals that dominate financial institutions and governments seldom predict a down-tick on Wall Street, so don't expect them to warn of the impending global recession and market mayhem." Prediction is that, "we are overdue" and that the federal government had exhausted its tools. The counter argument was that bank capitalization had been restructured. This prediction did not materialize. It cannot be ignored that this article followed the election of 2016, so that should be considered.
Apr 30, 2018, Forbes, "When Is The Next Recession?". Key factors are "Standard indicators" plus "racial unemployment rate gaps". Interesting quote, "Of course, predicting the precise time of the next recession is not possible, but the consensus among economist is that we are due". The piece fails to answer the question posed in the headline. Unless the term "we are due" can be interpreted as "immediately", in which case that turned out to be inaccurate.
Jun 11, 2018, USA Today, "The economy is humming. So why do experts foresee a recession in 2020?". You can see a pattern developing that I would classify as making a safe call. Key factors are that the economy is currently too good to be true or sustained. But since it's been about 10-years since the start of the last recession, the author points to inflation, asset prices, Fed raising interest rates, national deficit, trade conflicts (tariffs on China, Canada and Mexico), higher energy/oil prices, politics, Italian austerity measures. There are clearly some recurring themes among these pieces in selecting their metrics that influence the economy.
Jul 28, 2019, NY Times, "A Recession Is Coming (Eventually). Here's Where You'll See It First". This is equivalent to someone saying, "It's going to rain (eventually), you'll see it when rain clouds form and water falls from the sky". Key factors are unemployment rate (all good here), yield curve, ISM Manufacturing Index, consumer sentiment, four other random potential indicators. Interesting quote, "One caveat: Economists are notoriously terrible at forecasting recessions, especially more than a few months in advance". Conclusion is we're not there yet, but we will be someday!
I could go on, but let's review what we have here and see if we can arrive at any consistent conclusions. A recurring thread among these pieces is high equities and real estate prices, rising oil prices, political turmoil, global trade (with China specifically) and an alarming national debt with limited tools. Generally, they seem to be placing bets on a recurring 10-year cycle. But let's try to focus in on the impact on commercial real estate.
It takes time to amass sufficient data in the commercial real estate sector because transactions can take months to transpire and bulk portfolio transactions don't offer a broad indication of the overall market. Additionally, real estate valuations and transactions are impacted by fluctuation in net operating income, taxes, employment and local politics. On top of this, there has been significant support from capital markets and lenders to commercial real estate and multifamily investors by offering loan modifications and forbearance. It's safe to say that no sector will go unaffected by the economic conditions resulting from a global pandemic. Yes, that was a (safe) prediction.
The phrase "cash is king" has been tossed about. But as investors, we tend to avoid sitting on cash because we prefer to invest and receive a return either actively or passively. The point of the saying is that capital markets will get very conservative in an unstable economy, so they will want borrowers to contribute more equity and increase reserves for working capital and debt service. The other aspect to this is to acquire discounted assets "all-cash" to eliminate reliance on capital markets and give the buyer leverage or acquire discounted non-performing notes.
There was a brief rush to lenders seeking cash-out refinance transactions so that owners could access property equity and prepare for new acquisitions. Lenders pulled back before too much of that was allowed to happen. Many banks that were SBA lenders stopped completely in order to process Paycheck Protection Program loan applications. To the extent lenders are transacting, they're doing so selectively and seeking strong, well capitalized sponsors (with plenty of liquidity) with long track records of success.
Back to the experts
Between 2016 through late 2019, experts predicted a coming recession based on economic indicators that by most accounts are reasonable if not precise. If all the signs of a recession were building, but none of them were the cause of a recession, what does that mean? Does this mean that we re-start the 10-year clock? Does it mean that Federal stimulus tools are not as limited as believed so long as the financial conditions are global? What are we to think of oil prices which had achieved a 1-year high of $63 in January and plummeted to less than $12 by April?
Strategy
Like the experts and pundits that I've had some fun within this article, I too shall make (safe) predictions based on known history. We know that people will adapt to the current circumstances. Science will catch up and give us security to interact. Employment will return (also in an adapted variation). We might not see heavily discounted commercial real estate or non-performing note opportunities. Certain industries might temporarily go away completely, but I tend to doubt that. It's difficult to kill multi-billion-dollar industries like hotel, travel, gaming, entertainment, convention and leisure.
As those things are happening and we regain our footing, term loans will come due and need refinancing. Transaction activity will resume because as I stated earlier, investors like to see a return on their money. There is an opportunity to re-think our real estate configuration and redesign multifamily, office, and entertainment venues. Employees will (and should) rethink their reliance on a paycheck and consider their investment and savings.
Similar to predictions from 2016-2019 as things were too good to be true or sustainable. We are at or near the opposite place and there is significant opportunity for success.