CommLoan Helps Out-of-State Investor Secure 3.70% Rate for Outpatient Facility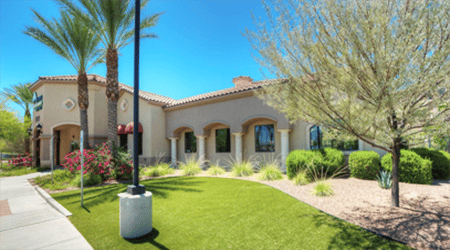 Property
Outpatient Facility in Glendale, Arizona
Opportunity
CommLoan represented an experienced out-of-state investor who had recently sold two apartment complexes in North Carolina and was looking to exchange into two separate NNN leased medical office properties on opposite ends of the county. This sale-leaseback transaction represented the initial distribution of 1031 exchange funds. The now-repeat Borrower is about to close on the second acquisition using a mortgage placed by CommLoan.
Solution
CommLoan secured a mortgage from one of its many local credit unions in Arizona; this one in-particular was comfortable lending to an experienced out-of-state investor. CommLoan negotiated a 67% LTC loan at 3.70% interest with a five-year fixed term, 10-year maturity, and 25-year amortization schedule.
Get a Free Commercial Real Estate Loan Quote
Fill out the form below for expert assistance from our team of Loan Consultants.