CommLoan Welcomes Mike Garruto as Vice President and Loan Consultant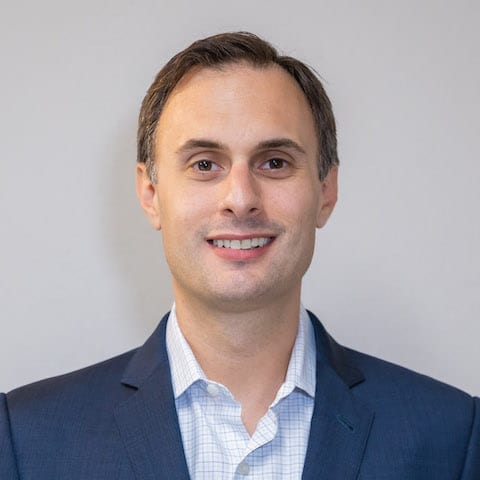 CommLoan, the leading CRE lending marketplace known for using technology to connect borrowers to commercial lenders,  announced the hiring of Mike Garruto as Vice President and Loan Consultant to help with the company's expansion in 2020. Mike brings over 7 years of experience in the commercial real estate loan industry and was handpicked to help facilitate innovation and growth as CommLoan expands its CUPID™ platform across new markets.
Mike's most recent role prior to CommLoan was as the Transaction Manager at Rialto Mortgage Finance and Ready Capital where he facilitated the closings of over $500 million of CMBS and bridge loans across all major property types. His prior experience includes years as a CMBS Analyst at Standard and Poor's and Bloomberg.
Recommended Reading: Guide To Commercial Real Estate Loans
In his role at CommLoan, Mike will use his vast experience in every facet of the industry to promote growth with the company's innovative real estate lending marketplace. The company plans to disrupt the Texas market with traditional real estate and finance models that combine the old with the new using its marketplace platform. CommLoan's digital proprietary CUPID™ platform was designed to offer clients exceptional concierge service, with a variety of options in a convenient format.
Make lenders compete for your business
Answer a few questions and get custom mortgage quotes. We'll match you with offers from our network of 650+ lenders.
"We are thrilled to have Mike join the CommLoan team," John Dorsey, President of CommLoan, remarked on the addition of Garruto to the team. "Mike brings a wealth of experience and a passion for building a company set on disrupting commercial lending.  Additionally, Mike's years of working with lenders, investors and brokers helps CommLoan's aggressive growth plans".
"CommLoan's objective of streamlining the debt placement process through technology aligned with my career aspiration of working for a disruptor within commercial real estate. I was immediately drawn to their mission of making the borrowing experience more efficient and client-centric. The collegial atmosphere displayed throughout the interview process was also appealing. I'm very thankful for the opportunity to join CommLoan and look forward to building a business which will transform the industry."
Before his entry into the commercial real estate sector, Mike worked  in fixed income roles focused on credit analysis and client relations. He brings a passion for using technology and new innovations to propel massive growth for companies and individuals. This position offers the ability to help scale a digital platform and product that can propel massive growth for the industry, while offering clients a better way to succeed in their real estate dealings.
Mike received his Master's in Real Estate Finance from New York University and he earned his Bachelor's in Finance from the University of Delaware.