COMMLOAN EXPANDS ITS FIRST TRUE MARKETPLACE FOR  COMMERCIAL REAL ESTATE FINANCING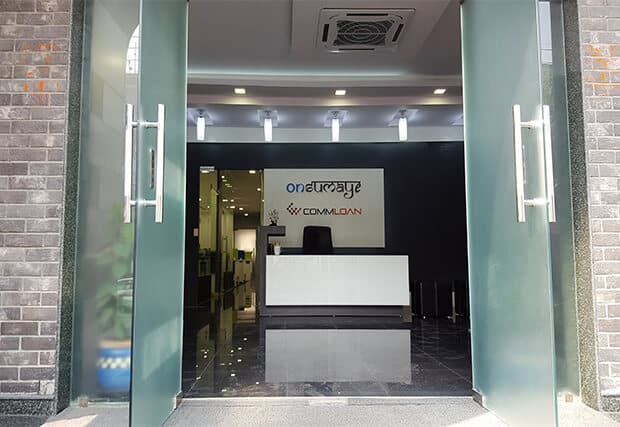 CommLoan Adds Jobs, Expands Operations to Meet Growing Demand for Services 
CommLoan, a Scottsdale-based technology company, creator of the revolutionary platform that is disrupting the commercial real estate lending marketplace, is rapidly expanding to meet the growing demand for its services.  In response to its record growth, CommLoan is expanding its workforce and operations, adding jobs in the United States and abroad in India.
With its recent closing on a $2.25 million seed round, the "Travelocity of commercial lending" company has seen business increase with more than 350 lenders on its platform.
CommLoan is the first company to create a platform capable of sorting through thousands of lenders and potentially tens of thousands of loan programs, matching commercial mortgage borrowers with the perfect loan product.
"With the announcement of our seed funding, we've seen a paradigm shift," said Mitch Ginsberg, co-founder and CEO of CommLoan. "Today's tech-savvy borrower wants to see best options. Lenders are finally seeing the potential because people are clamoring for this true marketplace."
In addition, this burgeoning demand has facilitated growth within both CommLoan's operations and business development departments.
Having ended 2016 with the opening of an office in India staffed with 15 new employees, CommLoan is starting off the New Year with a new, second office near its Scottsdale headquarters, with a dozen new employees to provide borrowers with complete support throughout the loan process through its experienced loan processing and underwriting departments. CommLoan provides loans to borrowers directly and also through its partnerships with commercial real estate brokerage firms and other commercial mortgage brokerage firms.
CommLoan provides cutting-edge technology and concierge style service, making the process efficient for both lenders and borrowers. For lenders on the platform, they offer access to a new source of potential borrowers, together with consistent, pre-processed packages underwritten to their specific guidelines. For borrowers, CommLoan gives access to the best available pricing, while providing white glove service throughout the lending process.
Get a Free Commercial Real Estate Loan Quote
Fill out the form below for expert assistance from our team of Loan Consultants.