Top 10 Software tools every Commercial Real Estate Investor Needs in 2023

Investing in commercial real estate, such as office buildings, industrial parks, hotels and developments, is a good way to diversify your financial portfolio. This has rarely been more important. In this uncertain economic climate, having steady, monthly rental income can help you ride the tumult likely in the stock market during this recession.
However, finding good properties in which to invest, determining the property's value and keeping track of your investment properties can all be tricky. Fortunately, there are a number of excellent software tools to help you work smart in your real estate investing.
Recommended Reading: Guide To Commercial Real Estate Loans
Make lenders compete for your business
Answer a few questions and get custom mortgage quotes. We'll match you with offers from our network of 650+ lenders.
Top 10 commercial real estate investment software tools


Founded in 2015, Brevitas is nationwide marketplace that offers a number of tools for finding private, open, and off market commercial real estate, both in the United States and abroad.  With a strong marketing and deal management software for sellers and over 70,000 listed properties and over 1,000 off market properties and real time insights for buyers. Brevitas provides CRE investors all the right tools on one platform.


2.  Yardi Breeze.
Launched in 2018, Yardi Breeze is a wonderful tool if you have apartment buildings, manufactured home parks or office buildings in your investment portfolio. This software give you a simple platform with "built-in accounting, online marketing and leasing, integrated screening and insurance and online portals for easy rent collection, service requests, payments and owner reporting". There are two paid levels–basic and premier. The premier level offers additional accounting and financial report options as well as the ability to track and auto-approve work orders and invoices within set parameters, which can help to keep your remodeling and maintenance plans on schedule.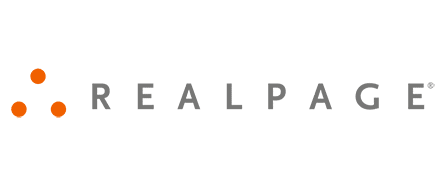 3. Real Page Commercial.
This software product is a useful tool for investors. It integrates all of the financial components of an investment, making it easy to see at a glance how your property is performing. Real Page Commercial helps you capture all your revenue opportunities and control your spending to maximize your return on your investment. This product is available as an app on both Android and Apple devices or as a cloud-based software product on other Internet-enabled devices. Real Page offers a free demo as well as in-person, web-based and written training.

4. ResMan.
Founded in 2000, ResMan is a cloud-based software product that allows commercial investors to manage a variety of operations and properties from a single dashboard. It gives you the data you need on all of your properties on one screen. You can also integrate it with financial software, such as Quicken Books, so you know at a glance when rents are paid. ResMan offers a free demo as well as online and live training.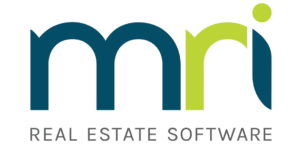 5. MRI Software's Commercial Property Management Suite.
This commercial real estate software, ranked among the top 20 rental property management tools for 2020 by Capterra, lets your customize the platform to your specific business needs. Rated one of Capterra's top 20 rental property software products of 2020, MRI's commercial property management suite features a variety of reports and data visualization tools that make complex financial data easy to digest and act upon. MRI offers a variety of training options as well as 24/7 live person customer support.

6. RealNex.
RealNex, "the technology behind the deal", calls itself the only commercial real estate technology you need…and, that could very well be true. This software product assists with every stage of the CRE life cycle, including business development and financial analysis, marketing and transaction management. The product can help you find investment opportunities around the globe and offers private and secure chat rooms where you can negotiate with sellers. Once the deal is completed, RealNex's commission integration integration helps you keep track of your rents and disbursements. There's also a mobile app, so you can keep track of your business on the go.

A CRE data platform founded in 2013 in New York City and expanded nationwide in 2017 offers powerful analytics and vast amount of validated property and market level data that is all accessed through a web based software.  Reonomy Provides great workflow tools, and allows for prospecting opportunities, property analyzation nd runs  access ownership information including emails and phone numbers.


8. CREXi.
Commercial Real Estate Exchange, Inc., otherwise known as CREXi, is one of the fastest growing marketplaces and platforms for the commercial real estate industry. According to the company website, CREXi, which launched in 2016, "has helped buyers, tenants, and brokers to transact business on over 300,000 commercial listings totaling more than $1 trillion in property value." The site includes listings for commercial properties of all sizes and values throughout the United States.

Founded in 2014, Juniper Square is a great resource for managing the business side of your commercial property investments. This cloud-based software product lets you easily produce customizable capital account statements, transaction notices and other financial reports that you'll need to secure financing or to interest additional investors in your development. Juniper Square can also help you manage your investment risk with automated calculations of investor returns.  Capterra calls Juniper Square "The #1 leading investment management software designed for commercial real estate". Juniper Square offers a free demo.
10. Commercial Cafe.
Commercial Cafe has more than 125,000 commercial property listings in major cities throughout the United States on its site. The search function and multiple filters on this site make it easy to narrow down your search to just those properties that meet your parameters.
Investing in and managing commercial real estate doesn't have to be a full time job. With the power of strong CRE software tools that are available above and Commloan's CUPID™ Lending Marketplace Platform, allows for you to find the properties you want, the financing you need and the control you must have.