Big Changes (and Opportunities) for Fannie Mae and Freddie Mac Multifamily Heading into the New Year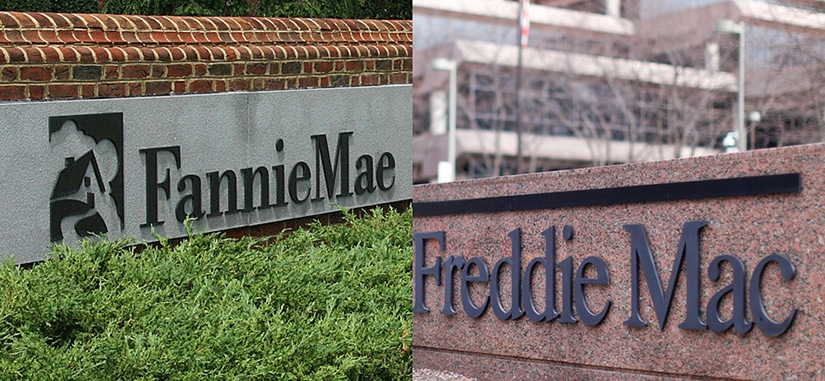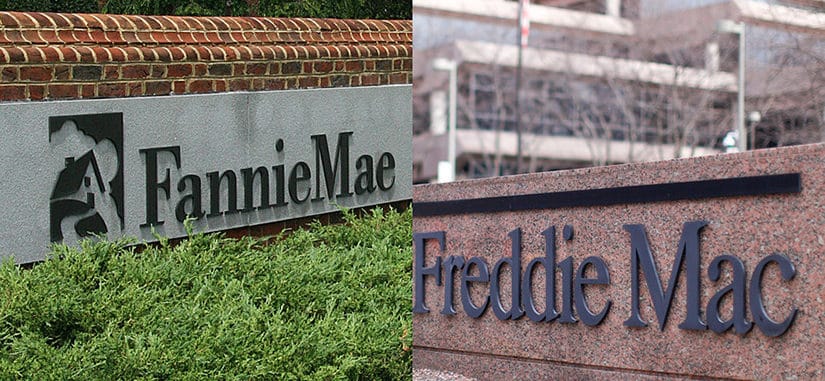 The two GSE's (government sponsored entities) have historically been one of the major capital sources for multifamily finance in the United States. Since being taken under conservatorship in 2008, both FNMA and FHLMC have been regulated by the Federal Housing Finance Agency (FHFA) – the governing agency that determines the annual lending capacities of both. If you're an investor or other stakeholder in the multifamily or manufactured housing market, read on for the latest developments at the two GSE's.
Earlier this quarter, FHFA approved $100 billion in allocation to each GSE to be spread out over the next five quarters. This translates to $20 billion per quarter for each GSE, which is similar to the production levels of the last year. The more important takeaways are the lending parameters around which these allocations are based. For example, 37.5% of the total must go toward "mission-rich" business, which is defined as affordable housing. Drilling down, affordable housing can be grouped into two categories – big "A" affordable and little "a" affordable.
Big "A" affordable is housing encumbered by a regulatory agreement or a recorded use restriction that restricts at least 50% of the units to a level that is deemed affordable – typically serving tenants with less than 80% of area median income, or AMI. This type of housing would be considered 100% mission-rich and will typically benefit from the most aggressive pricing from the agencies. If less than 50% of the units are encumbered, then the project qualifies as 50% mission-rich and will still receive a pricing waiver, albeit not as much.
Little "a" affordable is housing that is not encumbered by any type of recorded use restriction or regulatory agreement, but that still qualifies as mission-rich business. This is driven by the geographic market the property is located in and is typically reserved for high-cost markets where there is a lack of affordable housing supply. Depending on the market, properties can qualify as affordable based on the number of units with tenants that are at a certain threshold of AMI. An affordability analysis is done by the lender to determine the number of units that will qualify as affordable and more favorable pricing will be granted on these projects based on the number of units that qualify.
In addition to properties that qualify as affordable, the agencies will provide preferential pricing to rent-restricted properties, properties in defined rural areas, and manufactured housing communities. Manufactured housing borrowers can see a further pricing benefit if they commit to implementing certain tenant protection language in their leases post-closing on an agency loan. Certainly, strength of sponsorship and assets with excellent fundamentals are always in demand by the agencies and should expect to see waivers to the standard grid pricing.
A major change from prior years is how the agencies view properties aiming to reduce water and energy consumption, or "Green" loans. In prior years, substantial pricing waivers would incentivize borrowers to make energy efficient renovations to meet the 30% reduction standard. There may still be discounts, but since green deals no longer count as mission-rich business, the waivers will be far less than what borrowers have grown accustomed.
Lastly, the agencies are taking a more cautious approach to their non-conventional products such as moderate rehabs, lease-up/non-stabilized, and value-add transactions. Properties classified as military or student housing will also be much more challenging to finance. Getting any of these specialty products done will be almost entirely dependent on the strength of sponsorship and geographic market. You can bet that it will be a highly competitive space to play in where only the most qualified deals will be quoted.
So what does this all mean? The agencies remain flush with capital and are anticipating a robust 2020. They will provide the best pricing on deals that are mission-rich, including affordable apartment properties, manufactured housing, and rural or rent-restricted properties. Borrowers will find less pricing incentives for completing green upgrades and on market-rate multifamily. The GSE's will remain cautious in quoting non-conventional products like value-add, mod-rehab and lease-up.
If you have an existing multifamily property you'd like to refinance or are in the process of acquiring a building or MHC and are interested in agency financing, please contact us at CommLoan.