COMMLOAN HOSTS PANEL DISCUSSION ON ARIZONA MULTIFAMILY TRENDS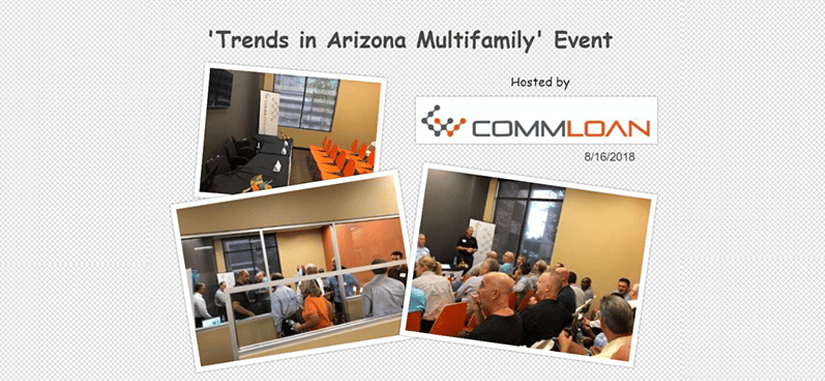 CommLoan was proud to have hosted a panel discussion on "Trends in Arizona Multifamily Commercial Financing" that was held on August 16th at our corporate office. The event was well attended by Arizona real estate professionals.
We would sincerely like to thank our panelists Bob Ferrell from Orion Investment Real Estate, Karl Abert from Kidder Mathews, and Royce Munroe from ABI Multifamily. The panel did an outstanding job in reviewing trends and how they impact the future. We look forward to hosting our next event in the fourth quarter of this year.
Get a Free Commercial Real Estate Loan Quote
Fill out the form below for expert assistance from our team of Loan Consultants.