TESTIMONIALS
WHAT OUR CLIENTS SAY ABOUT US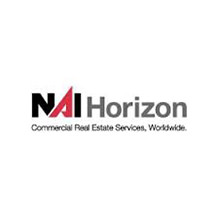 I believe the innovative CommLoan commercial lending platform is a game changer for commercial real estate firms. By providing state of the art commercial lending technology, truly unmatched in the marketplace, commercial brokerages can now provide an even higher level of service to their clients. It's an absolute WIN WIN!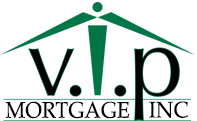 I have been working on the CommLoan platform since April 2015. In this short time, I have funded one transaction and have 7 additional commercial loans in process, totaling several millions of dollars. The CommLoan platform is an amazing resource that provides value to my clients. The platform allows for access to the capital markets and provides options to hundreds of loan programs.

The staff at CommLoan has been extremely helpful and always available to assist with questions. This transition into commercial lending has been a very simple and pleasant process, as well as proven to be a great tool for the loan officers within VIP to provide commercial services.

Gencor Commercial Capital has worked with CommLoan for six months now. The experience has been fantastic. The system is very user friendly, fast and efficient. The staff is hands on in getting loans to funding, and the automation in the pre-qual and data collection offers a truly innovative approach to the commercial lending business. We have closed one transaction and have many more currently in processing. I highly recommend CommLoan for any commercial brokerage that wants to take its business to the next level!

I have had a great experience working with the team at CommLoan. They have been very responsive and flexible in meeting my needs as I expand into commercial lending.

The CommLoan commercial lending site is simple, fast, easy to use and allows me to know in a matter of minutes if I have an opportunity to serve my clients.

My team has been able to communicate directly with the underwriters, who have been proactive in helping us find the best loan programs and have made themselves available to speak with our clients directly. These underwriters do whatever it takes to move the transaction forward.

The knowledgeable staff at CommLoan was a key component to our solidifying a relationship with a savvy commercial real estate investor, which we believe will lead to many purchase and refinance transactions over the next year.

Although I wish we could keep them to ourselves, I know that it will benefit any team of loan officers to add CommLoan's commercial lending platform to their lending tool belt.
I have been in commercial real estate finance for over 25 years, and am excited to have aligned with CommLoan! They have the most innovative platform I have ever seen in commercial real estate lending. Taking advantage of their state of the art technology and professional processing center, I am assured my clients will have unequalled access to loan choices, accompanied with the best service.

The CommLoan team is awesome, and sharing the same values makes working with them a breath of fresh air. I currently have multiple loans in the pipeline and look forward to a long-term relationship with CommLoan.